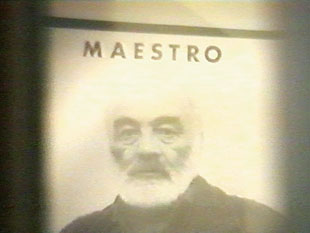 All The Vermeers In Prague
121 minutes, BetaSP, 4:3, colour, PAL
In January, 1994, a first sighting of video tapes from 1987 and 1988 prompted me to edit them without further preparations. Working away for 24 hours, I produced a chronicle of more or less confidential perceptions, which originally were not meant for publication: Festival events at Rotterdam including, among others, entertaining press conferences with Esadse and Paradianov, a trip to Prague with Jack Garfein, a short private visit with Vaclav Havel, and Janos with his new music in Budapest. Gradually, I added some private footage: Various scenes of my two kids, Johannes and Rosemarie, who were small at the time, and the winter funeral for Ernst Schmidt Jr. at the Grinzing cemetery. Finally, Josef Fabich's distillery at Weitzendorf made an appearance in an episode filmed in November, 1992.
Michael Pilz, Vienna, January 1994
Pilz's videos are mainly about looking and listening to more or less everyday and personal events. He compares working with video like this with making notes in a notebook, but then with the added value of the visual language.
23rd International Rotterdam Film Festival 1994
»

Additional articles, reviews & photo galleries (pdf, 1,6Mb)
Original title All The Vermeers In Prague
English title All The Vermeers In Prague
Produced by Michael Pilz
Concept and realization by Michael Pilz
Cinematography by Michael Pilz
Original sound by Michael Pilz
Edited by Michael Pilz
Austria 1994
Dialogues English, Russian, German, Czech
First public screening 31st January 1994, International Filmfestival Rotterdam
Festivals Rotterdam (NL), Salzburg (AT)
Copyright by Michael Pilz Film
A-1180 Vienna/Austria
Teschnergasse 37
Phone +43.699.11336581