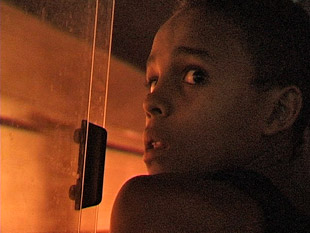 La Habana
72 minutes, BetaSP, 4:3, colour, PAL
Travelling requires time. In the films by Michael Pilz, the great maverick among Austria's documentary filmmakers, there is always plenty of it. His images develop their intensity over time (…). In Pilz's films everything is of equal importance. There seems to be no hierarchy of images (…). La Habana, part of a series of films on seaports, continues this principle at the other end of the world. Together with Gabriele Hochleitner Pilz records impressions of Cuba — and is not afraid to show clichés. But despite mojitos, music and the waves of the ocean everything is different — even if it is just the reflection of sunshine on someone's shoulder. It is precisely in such impressions that Pilz's minimalism is most captivating.
Diagonale,
Festival of Austrian Film, Graz,
March 2001
Looking with curiosity at a foreign city. Looking inward at a friendship.
Gabriele Hochleitner,
January 2001
»

Additional articles, reviews & photo galleries (pdf, 1,1Mb)
Original title La Habana
English title La Habana
Produced by Michael Pilz
Concept by Michael Pilz based on the idea "On the Waterfront" by Gertjan Zuilhof
Realization by Michael Pilz and Gabriele Hochleitner
Cinematography by Michael Pilz and Gabriele Hochleitner
Original sound by Michael Pilz and Gabriele Hochleitner
Music by Suprema Ley, Orishas, a.o.
Edited by Michael Pilz and Gabriele Hochleitner
The Netherlands/Austria 2001
Language of dialogues Spanish, English
English subtitles
First public screening 1 February 2001, International Filmfestival Rotterdam
Festivals Rotterdam (NL), Graz (AT)
Copyright by Michael Pilz Film
A-1180 Vienna/Austria
Teschnergasse 37
Phone +43.699.11336581