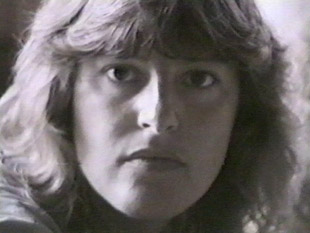 We Need To Learn How To See
Il Faut Apprendre À Voir
138 minutes, BetaSP, 4:3, colour, PAL
Without language there would be no poetry, but there would be no wars.
Arthur Koestler
This video was filmed in and around Delphi, Greece, on 25, 26 and 27 September 1988, at a historic meeting of the European Federation of Audiovisual Filmmakers on the occasion of the European Cinema and Television Year, concerned with questions of cultural manipulation through mass media (Delphi Declaration).
Since then the original 8 mm-videotapes have aged and partly lost or changed their colours. Beside these unexpected effects overexposure and some other operations of the handheld video-camera (a Blaupunkt CR 8000) have more and more captured my interest.
Ever since my early works on film in the late fifties I like to film in a way that maybe called editing in the camera. The same happened here. This approach of exposition let the audience have similar experiences to mine watching and listening to the film when I was looking through the camera.
Some camera movements I post-edited in slow motion and accordingly I faded out the noises: Suddenly you see and you see that you see. That's all. One can watch this video also in parts, in different parts and at different times since the whole is shown in it's details.
The title Il faut apprendre à voir relates to a casual dialogue between a Portuguese film director and an English lady about art and industry.
Michael Pilz, Vienna, June 1993
»

Additional articles, reviews & photo galleries (pdf, 2,1Mb)
Original title Il Faut Apprendre À Voir
English title We Need To Learn How To See
Produced by Michael Pilz
Concept and realization by Michael Pilz
Cinematography by Michael Pilz
Original sound by Michael Pilz
Edited by Michael Pilz
Austria 1993
Language English, Greek, Spanish, a.o.
No subtitles
First public screening 15 May until 20 June 1993 (Vienna Festival)
Festivals Vienna (AT)
Copyright by Michael Pilz Film
A-1180 Vienna/Austria
Teschnergasse 37
Phone +43.699.11336581